Applications of medical gauze
Views:8 Author:Site Editor Publish Time: 2020-05-26 Origin:Site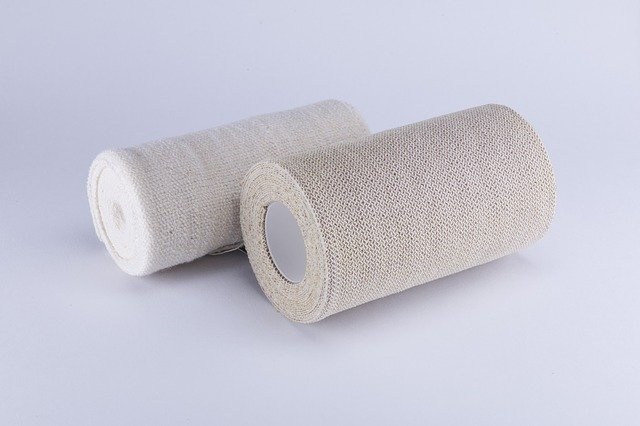 Gauze is a thin, translucent fabric that is loosely woven. In technical terms, "gauze" is an organizational structure in which the weft yarns are arranged in pairs and crossed back and forth between each warp to keep the weft strong. This texture is used to increase the stability of the fabric, which is important when using loose spaces with fine yarns. However, this structure can be used for any weight of yarn and can be seen in some coarse hand-spun plant fiber yarns. Some non-woven fabrics have similar uses. In the passage below, a more detailed description of medical gauzes will be given.
Here are main points of the article
What are the different types of gauzes and their respective uses?
Why does gauze stick to wounds?
How often should you change gauzes?
What are the different types of gauzes and their respective uses?
Most first aid kits contain one or more gauze dressings. Different types of gauze include sterile gauze swabs, non-sterile gauze swabs and paraffin gauze dressings.
A normal gauze swab is usually used for the first reaction to an injury. They are made of simple cotton fabric, which makes them ideal for cleaning, filling, absorbing blood and oozing fluid from wounds. When used with ointment, the gauze swab can be used as a temporary dressing, but because it is cotton, the surface is not lubricated and over time the gauze swab may adhere to the wound, potentially delaying the healing process.
The paraffin gauze, on the other hand, is completely impregnated with medical-grade paraffin, which soothes and protects the wound, thus facilitating the healing process. Because of the high paraffin content, the gauze swab also has low adhesion and will not stick to the wound, making it easier and more comfortable for patients to change the dressing.
You can also use other antimicrobials such as ointments or toppings with paraffin gauze dressings, which will help speed up the healing process. The paraffin gauze also has an open tissue base fabric that will allow the wound to flow freely into the absorbent secondary dressing that can be placed on the paraffin gauze. Finally, because the gauze is translucent, you can easily see where the wound is, which will help determine when the dressing needs to be changed. Ideally, paraffin gauze is applied to exudate fluid from surface wounds, such as minor abrasions, donor sites, and minor burns.
Why does gauze stick to wounds?
Gauze is a common wound dressing because it protects the wound from infection. Gauze bandages are common on wounds, complicating the dressing change process and potentially causing the wound to reopen.
How often should you change gauzes?
Once the initial bandage has been removed, the dressing should be changed as often as necessary to prevent fluid from the wound from penetrating the gauze. Usually one to four times a day. If you find that the bandage gets wet with water when you change it, change it more often. Dirty dressings should be replaced.
Here at our company, we stock all the different types of sponges; Paraffin gauze, sterile gauze swabs, non-sterile gauze swabs. We pride ourselves on the high quality of these products, which are available at any of our branches and also in our online stores. Compare our prices today and you will see how much you can gain from our wholesale purchasing power.