The market prospect of medical nonwoven disposable products
Views:7 Author:Site Editor Publish Time: 2020-06-26 Origin:Site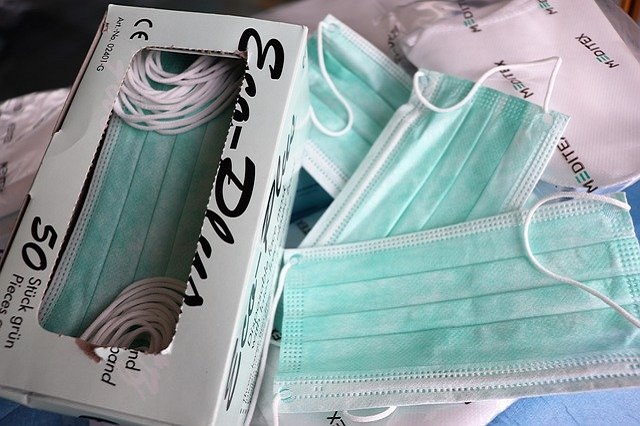 Nonwovens disposables are nets made of fibers. These webs must stick together. The bonding method can be chemical, hot, or mechanical. Developments in the Nonwovens disposables include the use of different nonwovens materials, including Lyocel nonwovens, cellulosic nonwovens, and biodegradable nonwovens. The following article shall tell you more about the market prospect of these nonwovens disposables products.
Here are the main points of the article
Why do we choose nonwovens disposables for medical products?
What is the market overview of nonwoven disposable products?
How is the market, by products, of medical nonwoven disposable products?
Why do we choose nonwovens for medical products?
Nonwovens disposables are known for providing superior performance in specific tasks because they can be designed in the way the application requires. Make nonwoven fabric is the best choice of the medical product performance:
excellent blocking performance,

superior efficiency,

better performance (comfort and thickness and weight, permeability, gas permeability, etc.),

increase the protection for the user (better physical properties, such as tensile, tear resistance, abrasion resistance, etc.),

reducing the possibility of cross contamination
What is the market overview of nonwoven disposable products?
In 2017, the global market for nonwoven disposable medical nonwovens was worth $7.91 billion and is expected to reach $14.134 billion by 2025, with a CAGR of 7.4 percent from 2018 to 2025. Nonwoven disposables are a unique textile material designed by combining fibers to form clear structures. Medical nonwoven disposables are made of cotton, flax or synthetic materials such as polypropylene, polyester, polytetrafluoroethylene (PTFE). Nonwoven disposable medical non-woven fabrics are often used during surgical procedures as a barrier to microorganisms and to prevent cross-contamination.
Key factors driving growth in the global market for nonwoven disposable medical nonwovens include rapid advances in nonwovens manufacturing technology, a focus on the growth of prevention of hospital-acquired infections (HAIs), and improvements in health care infrastructure and services in developing countries. In addition, a surge in nonwoven disposable income, increased health awareness, and a significant increase in the elderly population have all supplemented the growth of the market. However, the threat of alternatives such as woven products and the growing popularity of minimally invasive surgery have hampered the growth of this market. Instead, technological innovations in nanotechnology and their increased use in the production of medical nonwoven fabrics are expected to create lucrative opportunities in the near future.
How is the market, by products, of medical nonwoven disposable products?
The market share of urinary incontinence hygiene products in medical non-woven fabrics is expected to grow by around 6.5% during the analysis period. Urinary incontinence plays an important role in human dignity and quality of life. In addition, older people are prone to urinary incontinence, leading to social stigma, depression and health problems. In order to overcome these problems, more and more elderly people begin to use hygiene products for urinary incontinence, such as sanitary napkins, nonwoven disposable underwear and diapers, which will play a positive role in stimulating the growth of urinary incontinence. Surgical nonwoven disposables accounted for more than 60% of market revenue in 2018. Some of the lucrative market share can be attributed to the benefits of surgical nonwoven disposables. Non - woven fabrics are prohibited from microbial penetration to prevent surgical side infection. In addition, surgical nonwoven disposables products are waterproof and water-repellent, reducing occupational infections among health care professionals. Medical non-woven fabric products, soft hand, good air permeability, easy to operate. These benefits will lead to increased demand for surgical nonwoven disposables.
In all, nonwoven disposables are a good choice for medical products and these products have a prospect future market.