What is rolled gauze made of?
Views:0 Author:Site Editor Publish Time: 2020-07-16 Origin:Site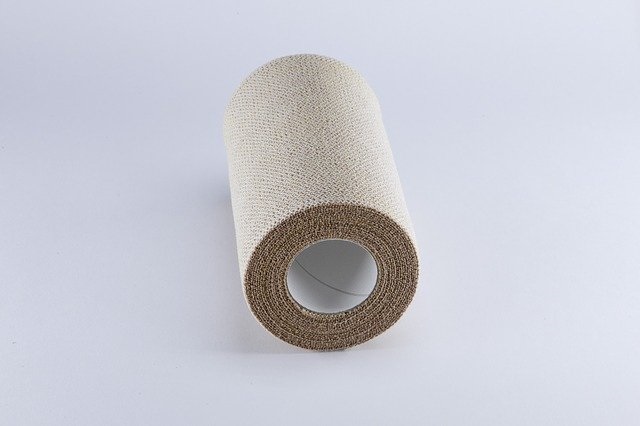 Gauze rolls is 6 layers of sterile, dense gauze; 4.5 x 4.1 size gauze is used to treat bleeding and bandage wounds. This vacuum-sealed gauze roll is made from high quality cotton and packaged in a variety of forms, making it ideal for linear wound packing and basic bandages and packing. Gauze roll is a must have item in any medical kit and can be used with compression bandages to control bleeding, as a hemostatic dressing or as a lining for wound dressing. The following article shall tell you more about gauze rolls.
Here are the main points of the article:
How do we choose gauze rolls?
How do you apply gauze roll?
How do we choose gauze rolls?
Gauze rolls are multi-layered and woven cotton is tightly wrapped in separate packages. There are several factors in selecting gauze rolls; thickness, usage and sterility.
Thickness: Gauze rolls, in most cases, are very similar from one brand to another. There are two things we need to consider about these wound care products. The first is the thickness of the gauze roll or the number of layers. The most common thickness is 6 layers of gauze. This is a fairly thin gauze, making it easy to wrap multiple layers, gaining more control over the thickness needed in the area.

Usage: Gauze rolls have different applications. The sponges you purchased should correspond to your application. Gauze roll, as the main wrapping material, should be sterile because it is applied directly to the wound. Wrapping it around the extremities or abdomen also helps with bandaging. Non-sterile gauze rolls can be used as primary dressings for minor wounds, with antibiotic ointment, but mainly as secondary wound dressings to absorb any exudate that passes through the first layer.

Sterility: The second factor is that gauze rolls are sterile: non-sterile and sterile. Sterile gauze rolls are provided in their own special sealed individual packaging. Non-sterile gauze roll is loosely packaged in paper and plastic cups, or in sleeves. Non-sterile gauze roll is usually used for the second dressing. It is the absorbent after the first dressing and can absorb the exudate as it penetrates the first layer. It can also be used as a major dressing and preservative topping. Sterile gauze roll should be placed in direct contact with the wound. Since the gauze is sealed, the risk of cross-infection is minimal.
How do you apply gauze roll?
First, it is important to keep the zone sterile. This means using sterile gloves, cotton swabs, and making sure the dressings used are also sterile. Remember that contact with non-sterile items can contaminate gloves or utensils, so be careful not to cross-contaminate. Next, the wound must be clean and dry. Then, bandage the infected site or main dressing. Finally, if you use tape or adhesive tape, do not secure the dressing so tightly that it does not move with your body. Depending on the amount of exudation, you can change the gauze roll daily or several times a day if it's a fresh cut. When doing this, make sure you have a biohazard box or a safe place to place dirty bandages. If the wound becomes infected or does not change after a few days, consult a doctor or nurse as scheduled or immediately.
For deep or necrotic wounds, always consult a doctor or wound nurse before choosing a new gauze roll. But from the choice of gauze rolls for vital health care, you'll find several options discussed with them.
For more information about gauze rolls and for product purchasing, do not hesitate to call us.